Sean O'Hanlon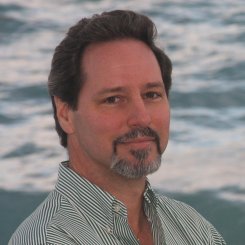 Sean O'Hanlon has been called a "Bioneer" and described as "One of the most influential voices in BioEnergy". He first became interested in agricultural, environmental, health, economic and energy issues while traveling internationally during the late 1990′s and began investigating the potential benefits of alternative fuels. He then founded the American Biofuels Council in early 2007, and has served as CEO since its inception. Under his direction, ABC has become one of the nation's most respected and influential grassroots advocacy organizations for biofuels, and is comprised of members from Hawaii to Puerto Rico, representing millions of Americans who care deeply about energy security and the environment.

Over the years Mr. O'Hanlon has earned the respect of colleagues in every facet of Agriculture, Algae, and Biotech from Seattle to São Paulo; briefed U.S. Congressmen, Senators, Governors, and Officials in foreign countries; authored more than 200 articles on biofuels, co-created and developed the Certified Biofuels Educator (CBE) program, served on the Center for Hemispheric Policy Energy Security task force; chaired round table discussions and entire international conferences. He receives between 15-25 invitations per week to serve as either speaker or panelist at a variety of business, educational, and governmental venues about Algae technologies and Advanced Biofuels. 

He regularly gives interviews to the media and has been quoted in the Des Moines Register, Forbes, Houston Chronicle, New York Times, NPR News, San Francisco Chronicle, Science Magazine, the scientific journal Nature, and by Repower America.