Joseph A. Sholtis, Jr.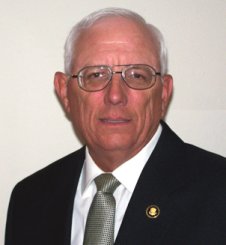 Consultant (Project Bifrost)
Joseph A. Sholtis, Jr., LtCol, USAF (Retired) earned a B.S. in Nuclear Engineering, with a minor in Aerospace Engineering, from the Pennsylvania State University (1970); an M.S. in Nuclear Engineering from the University of New Mexico (1977); and completed PhD coursework in Nuclear Engineering also at the University of New Mexico (1980).
During his 23 years of military service in the U.S. Air Force, he served as a Nuclear Research Officer, Systems Engineer, Project/Systems Development Officer, and Program Manager for a variety of advanced nuclear energy systems & technology development efforts intended for space, missile & unique terrestrial applications. In 1993, he retired from the U.S. Air Force and established Sholtis Engineering & Safety Consulting, which has provided expert technical services to federal and state governments, national laboratories and centers, academia, as well as both the nuclear and aerospace business communities.
Colonel Sholtis has participated in every U.S. nuclear-powered space mission launched since 1975.
Colonel Sholtis is a former NRC-licensed Senior Reactor Operator with over 2000 hours of console time and more than 100 pulse operations.