Dr. Louis D. Friedman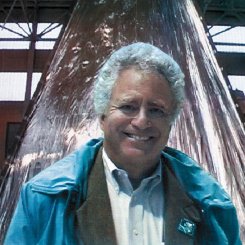 Dr. Friedman is a native of New York City.  He led the development and design for the Halley Comet Rendezvous-Solar Sail proposal and was the leader of the post-Viking Mars Program in the late 1970s. He is the author of the book Starsailing: Solar Sails and Interstellar Travel, published by John Wiley, Inc.
Dr. Friedman left JPL in 1980 and co-founded The Planetary Society with Carl Sagan and Bruce Murray. He was Executive Director of the Society for 30 years, stepping down to focus on particular projects, including the solar sail, in 2010.      He led Cosmos 1, the attempt to fly the first solar sail and is currently LightSail Program Director for The Planetary Society.
Dr. Friedman is currently leader of the LightSail program developing a Cubesat-based solar sail mission privately funded mission for The Planetary Society. He is also co-leader of the Keck Institute for Space Studies Asteroid Retrieval Mission Study at Caltech and a member of the NASA NIAC External Council. In addition, he is the Principal Investigator of the Living Interplanetary Flight Experiment (LIFE) on the Russian Phobos Sample Return mission launching in Nov. 2011. This experiment will be the first instance of purposely sending life from Earth to interplanetary space.
His most recent research is developing robotic milestone missions for interstellar flight using nano-spacecraft and solar sails, and investigating the future of extending the human presence in space.