ICF Ignition Simulation (from Daedalus' Historical Archives)
posted by Andreas Tziolas on September 30, 2013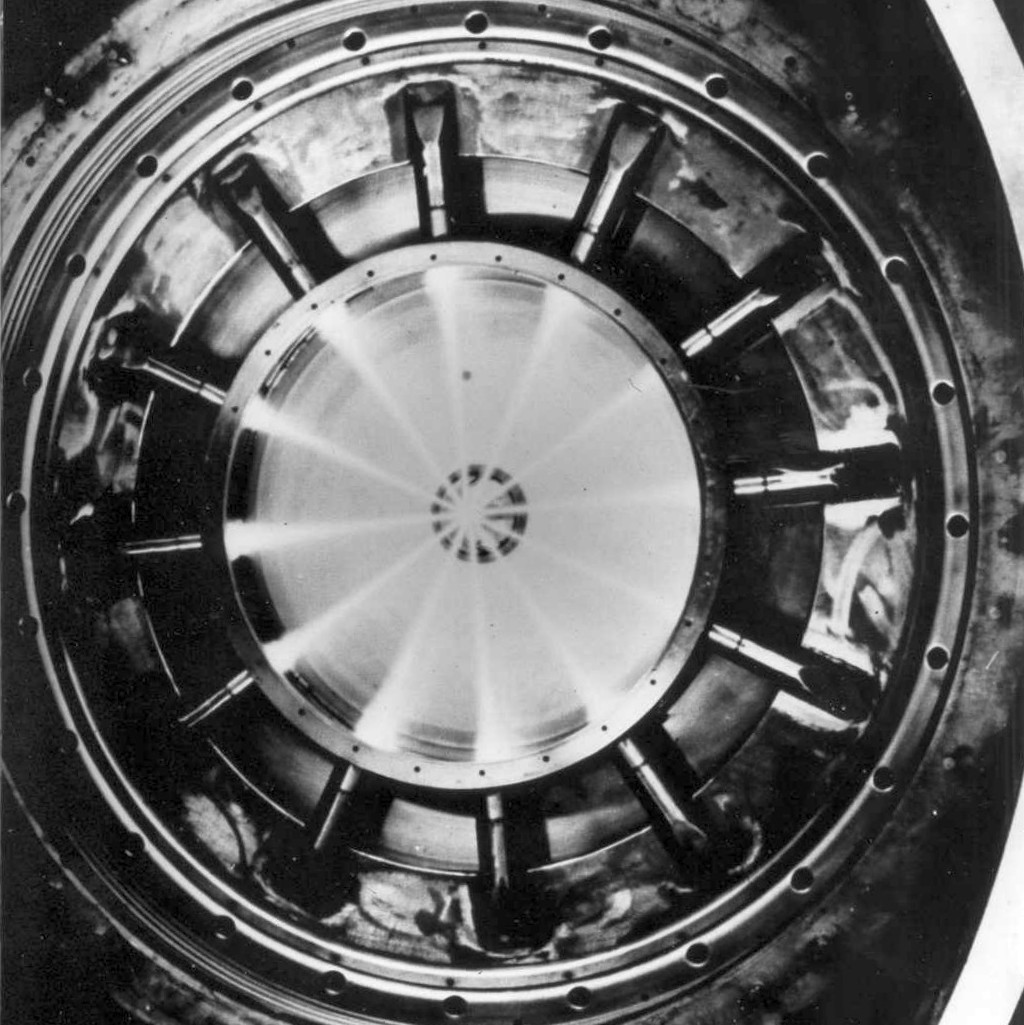 ICF simulation using exploding wires to simulate relativistic electron beams (*Source Needed)
We're looking for information about this image which was shared with us last week, via Dr. Alan Bond, Daedalus Project Leader (thank you Kelvin Long for bringing wonderful this image to us). 
The image comes from Alan's Project Daedalus files and appears to be a simulation of what 12 Relativistic Electron Beams (REBs) would look like propagating onto an implosion target.
Dr. James Benford, of the fusion old guard has pointed out to us that the illumination in this image was produced by exploding wires; the image itself intended to merely illustrate the idea. Electron beams, as Jim points out, would certainly not be this visible. 
While ICF fusion is pursued in earnest via the National Ignition Facility and numerous teams around the world, its path towards realization has been fraught with experimental concerns and engineering obstacles. Dr. Benford summarizes the obstacles of applying ICF fusion for propulsion in his article on our blog, E-Beam ICF for Daedalus Reconsidered, while Dr. Winterberg remains, as always, the go to innovator in the field of fusion rocketry of our era. Dr. Winterberg's Starship Congress 2013 talk can be viewed here.
If you know the full story behind this image (location of the simulation, purpose, does it survive today?) then please post your info here.