A Starship Worth Fighting For
posted by Andreas Tziolas on June 25, 2014
There's a ship out there without a name. Its been thought of by millions, conceived of, drawn, designed and re-imagined over and over. Some hold strongly to have thought of it first. Others profess to having built it. Others lay claim to the origins of the idea.
This is a ship without a name. But we all know what it is, and where its going.
It will travel through interstellar space.
It will be headed to a nearby star system.
It will carry with it over two thousand years of dreams,
…and we would like it to look something like this: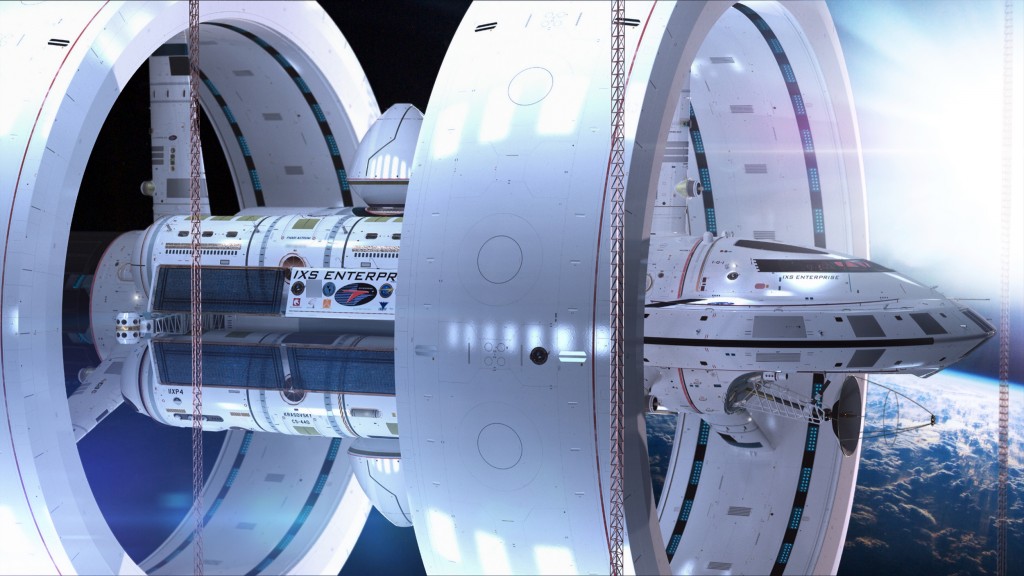 This is Mark Rademaker's IXS-Enterprise (IXS-110) and she's a beauty! Feast your eyes on more images by visiting Mark's Flikr page. It comes to no surprise that io9 and the daily mail amongst others wrote articles celebrating the design.
The visuals become all the more engaging when its realized how Mark's artistic acumen was directed by the technical work towards detecting warped spacetimes by Sonny White NASA and Icarus XP4 researcher. The design is thus more than just an imagining, as Sonny explained in his speech at SpaceVision 2013, seen below:
Mike Mongo, our Chief Branding and Cultural Officer stated to us that Mark and Sonny White WON THE INTERNET, after finding this Kerbal Space Program rendering of the IXS-110. I for one would love to see it break orbit even if it is inside KSP, ever more prolific space exploration game.
And with people like Sonny White, Richard Obousy, Jeff Lee, Miguel Albcubierre, the principals of advanced propulsion physics, this ship without a name, becomes a Ship Worth Fighting For – and that's what Icarus is all about.
(Thanks for the nod Mark!)