2013 Starship Congress Speaker Announcement – Gwyn Rosaire: The Nuclear Thermal Rocket's Role in Promoting Interstellar Exploration
posted by John Moltzan on August 6, 2013
Physicist and nuclear engineer Gwyn Rosaire has been announced as a speaker for Icarus Interstellar's 2013 Starship Congress, with the following talk: "The Nuclear Thermal Rocket's Role in Promoting Interstellar Exploration."
Mr. Rosaire is a rocket enthusiast who holds a B.S. from Texas A&M University in physics and is currently pursuing his Ph.D. in nuclear engineering with a focus on applications in space propulsion. He was involved in the operations planning in his ROTC group in the Corps of Cadets at Texas A&M University while he was an undergraduate. He has interned at Los Alamos National Laboratory with the small modular reactor design team and the Center for Space Nuclear Research. His current research is focused on a commercially viable nuclear thermal rocket that fits within the scope of NASA's Nuclear Cryogenic Upper Stage. He shares the dream with Icarus Interstellar of elevating humanity to become a space faring civilization and claiming the solar system as our home.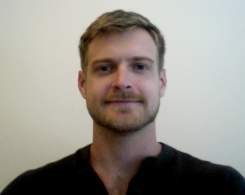 Following is the abstract for Mr. Rosaire's talk The Nuclear Thermal Rocket's Role in Promoting Interstellar Exploration: 
Throughout the history of humankind's technological advancement, there have been paradigm shifts that have ushered in a new era of human exploration and technology. The industrial revolution was brought about the widespread use of coal and steam power. This was the step from horse power to steam power. The NTR represents the next stepping stone technology to promote humanity's use of extremely high power density technologies in space that will enable the development of the necessary engineering  and technologies for interstellar travel.